How to try out a bass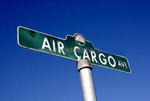 There are several ways to try a bass. If you live nearby or within driving distance, the simplest and most pleasant way to try basses is to come in person. Many refer to this place as the Bass Candy Store! The Phoenix airport has also become quite a hub for connecting flights throughout the country and roundtrip airfares are now fairly cheap. Whatever the case may be, we never expect anyone to buy a bass sight unseen (that is not seen in person). We encourage everyone to take it home (either in person or by shipping it) and play it for week! (For most all out of town guests, we put you up for a night and usually get a 'comp' ticket to attend the symphony to make it a truly, musical experience.

Here at String Emporium, (specialists in basses), we have bass trials and shipping down to an incredible art form. For most of our Thompson plywood and hybrid basses we use a specially designed carton crate to ship the basses so that they ship safe, without damage. The basses are packed so that no matter how they are shipped, loaded, handled or yes...even dropped, the bass arrives safely. Just in case, we insure every bass that we ship.
On the fully carved basses, we almost always use one of our special airline flight cases. (We sell and use the Tuff-Lite bass flight cases.) We do this because the fully carved basses are more fragile and usually more valuable, one of a kind basses...not to be broken. Getting basses back and forth to Phoenix is super easy and cheap.

Shipping by air cargo is fast, easy and super cheap! Shipping by over night air cargo in most cases is actually cheaper than trucking. Just about everyone lives within driving distance to a decent sized airport. Almost every airline in the world, also has their own cargo service. The cargo offices are always a good distance from all the congestion and stress usually experience on the passenger side of the airport. At the cargo office, you can pull right up to their doors and get the bass within a few short minutes. You can then take the bass home (and the flight case) for a week to play and try out. It's a marriage you know! How much does it usually cost? The shipping to most continental US cities is no more than $100. Basses come fully insured and again, it is quick (usually over night), easy and proving to be the safest way to ship. If a bass is returned to us (for any reason) the customer only needs to pay for shipping. After doing this for so many years, we have it down to nice art-form. Got a question? Email us.
Why we always ship via Southwest Air Cargo. We love SWA! They are the best people to handle our precious cargo. They don't drop them, they don't smash them and won't drive a forklift through one either. They fly just about everywhere and over the years, they have proven to us, they deserve ALL of our shipments! To go into one of their warehouses, our customers are met by very professional people and the basses are handed over within minutes, usually still perfectly in tune as we shipped!!

Special note on shipping new, empty flight cases: We can ship these either by truck or air cargo.