Cello Auditions (Trials)
Shipping one of our cellos (the Émile Gillet or Thompson) is simple and easy. We generally prefer to ship to whatever is the airport nearest to your home. We ship on US Airways or Southwest Airlines cargo because it is quick (same or next day arrival), cheaper and because they are also the best in handling bulky, fragile packages. They're also much better than UPS and FedEx. Occasionally, when we need to ship to some obscure or isolated place with no servicing airline or if it's just too far to drive to, we ship with whichever carrier will do the best and cheapest job.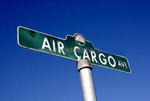 When your cello is delivered, we give 2 whole weeks from the pickup day so that you have more than enough time to play the cello, take it to your cello lessons or orchestra colleagues to get 2nd or 3rd opinions. We know how exciting and beautiful it is to get a great instrument and we truly want our customers to enjoy the extra time for a relaxed and stress-free trial period. Usually, most of our customers know instantly that the cello is way better than anything they've tried or imagined getting. We're way worth it!

If the cello is returned, then we simply ask that the cello be repacked as we shipped it (using the same packing) and the taken back to the same place that it was originally picked up at. Shipping is charged each way for returned cellos. (Usually about $45-65 each way, depending on routing and carrier used.) We fully insure all of our shipments. On purchases, shipping is always free each way.

While it is super easy going to the cargo office to pick up a cello. (You can pull right up to their office door!), Some may think it is a hassle than say going to the local violin shop. It is worth just a little more effort, because both of our Émile Gillet and Thompson cellos are so far superior than the competing cello brands, you will save lots of money and get a far better cello, saving hundreds of dollars.

Have a question about shipping or ordering a cello? Just give us a call at 800-600-2689 or email us.

Click here to go back to the Thompson Cellos page.

Click here to read more about Cello Audition Trials.