K&K Bass Master Pro Upright Bass Pickup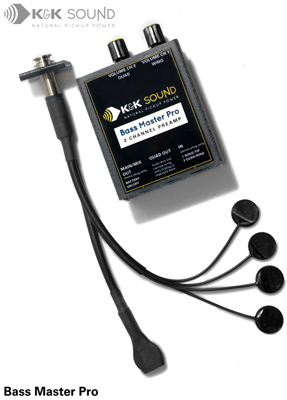 K&K Sound's Master Pro bass pickup is a combination of their Bass Max and their Double Big Twin pickup with preamp. (While the this preamp is labeled ("Bass Master Pro") it is the same exact preamp as the Dual Channel Pro as found at our preamps page.
Go back to our upright bass pickups.